ESOTERIC, EXCLUSIVE, VISIONARY
Whilst other clubs may be renowned for their fixed bricks and mortar facilities, we operate with a fully global reach. Intimately known only by a small circle of select individuals, the Azzura Membership delivers the most exclusive and desirable services to those looking for unforgettable curated experiences.
The Private Club for Private People
With world-class facilities and an unmatched heritage dating back to 1977, the Azzura Membership is truly special and unique. Our success owes much to our Members, with their positive and active contribution to its social life and governance.
Membership to Azzura is by invitation-only. 
Membership is not guaranteed nor an automatic acceptance due to wealth or status. We welcome loyalty and quality in all our Members.
If accepted, you will be welcomed in formally by our Director, and presented with your unique Membership card and initiation package.
You can find further information on our Club and Membership under our FAQs.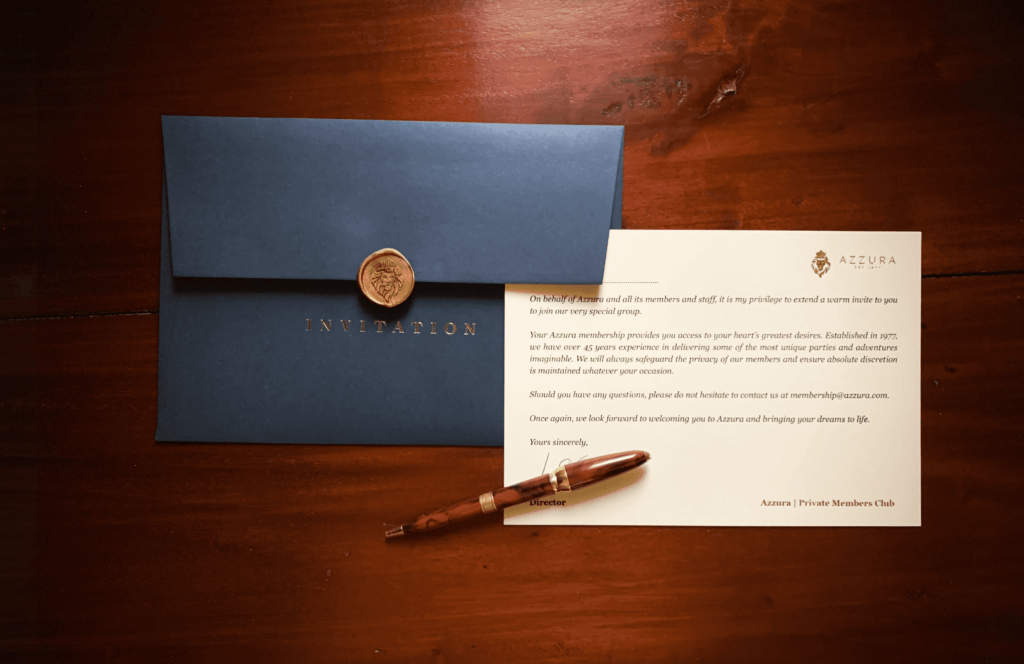 If you believe you would benefit from our membership & the services we provide, please submit an enquiry.